Exceptional Dental Services in Bellingham
Barkley Village Family Dentistry is dedicated to providing excellent dental care in a supportive, comfortable, and friendly environment. Our staff strives to earn your confidence and friendship, so we can provide the best care possible for you and your family. We understand the anxiety that goes into dental visits and our experienced staff can make you feel comfortable and calm usually all without sedation – but we have it just in case.
Located in an up and coming area of Bellingham, Washington, our office provides state-of-the-art Cosmetic, Restorative, and General Dentistry care with services including teeth whitening, porcelain veneers, bonding, crowns, bridges, implant crowns, relaxing dentistry.
At Barkley Village Family Dentistry we provide a warm, compassionate and high quality dental experience by offering individualized care for your family. Our friendly, knowledgeable team is dedicated to creating a dental experience that will leave you and your family smiling.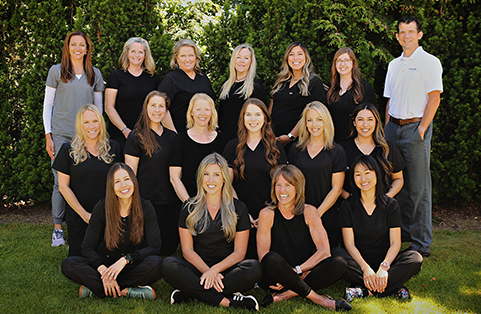 New patients by referral only